CYON
29" trail / carbon frame / GPS / integrated display / pedal assisted
Precision taken to its peak.
Fast, agile and responsive.
Blurring the limits of a Trail bike.
Cyon — redefining your idea of a trail bike. An uncompromised blend of technology and asymmetric structure, the very essence of what a trail bike should be.
2.2kg
Lightweight and pedal-efficient, yet ready to overcome the roughest conditions (weight without motor and hardware).
Carbon
Carbon Cocktail - A blend of T1000, T800 and T700 carbon fibres for extreme precision rigidity.
Shape
Alpha Box Asymmetric. A Design and Engineering feature looking for Trail Performance optimisation.
65.5°
Head tube angle
Cyon's progressive trail geometry was born in the Pyrenees, born from Forestal's Andorran DNA.
S
Recommended height
< 165 cm
M
Recommended height
165 cm – 177 cm
L
Recommended height
177 cm – 187 cm
XL
Recommended height
> 187 cm
Fits every rider.
Size-specific chainstay lengths and optimal reach for a balanced handling whatever your size.
See more detailed geometry table
Tuned carbon layering.
Cyon-specific configuration to provide optimum performance and comfort both uphill and downhill.
Suspension System
Twin Levity
The simplicity and clean lines of a single pivot suspension design combined with the tuned kinematics of our Twin Levity linkage system. An innovative lightweight suspension system for a smooth, supple, fast and active ride.
Patented proprietary Twin Levity system, developed for Cyon.
Single pivot, rocker and connecting rod, with linkage-driven kinematics.
Efficient, reliable and easy to tune. Twin Levity is fully adjustable to tailor your ride.
Secure, direct in-mould main bearings.
Smooth floating linkage design.
Reduced component stress means Cyon will serve you long.
150mm
Front
A polyvalent 29er setup for trail riding.
Twin Levity is carefully calibrated for each riding discipline. Cyon offers a tuned damping for a perfect balance between pedalling efficiency and downhill performance.
Universe of colours
Inspired by light, Forestal build kits are identified with the names Halō, Neōn and Diōde.
Active Flow
Traverse challenging terrain with Cyon's
horizon-expanding ActiveFlow.
Developing our frames alongside our EonDrive allows us to attain a level of integration unseen before. Compact, quiet and natural.
With Active Flow, technical and challenging trails become Cyon's natural habitat.
1.95kg
The lightest and most compact high-performance motor today.
170mm
A narrow Q-factor for a natural riding position.
250W / 60 Nm
Range and torque to maintain trail flow.
104BCD
Standard chainrings and ISIS chainset.
IP67
Protection against the elements.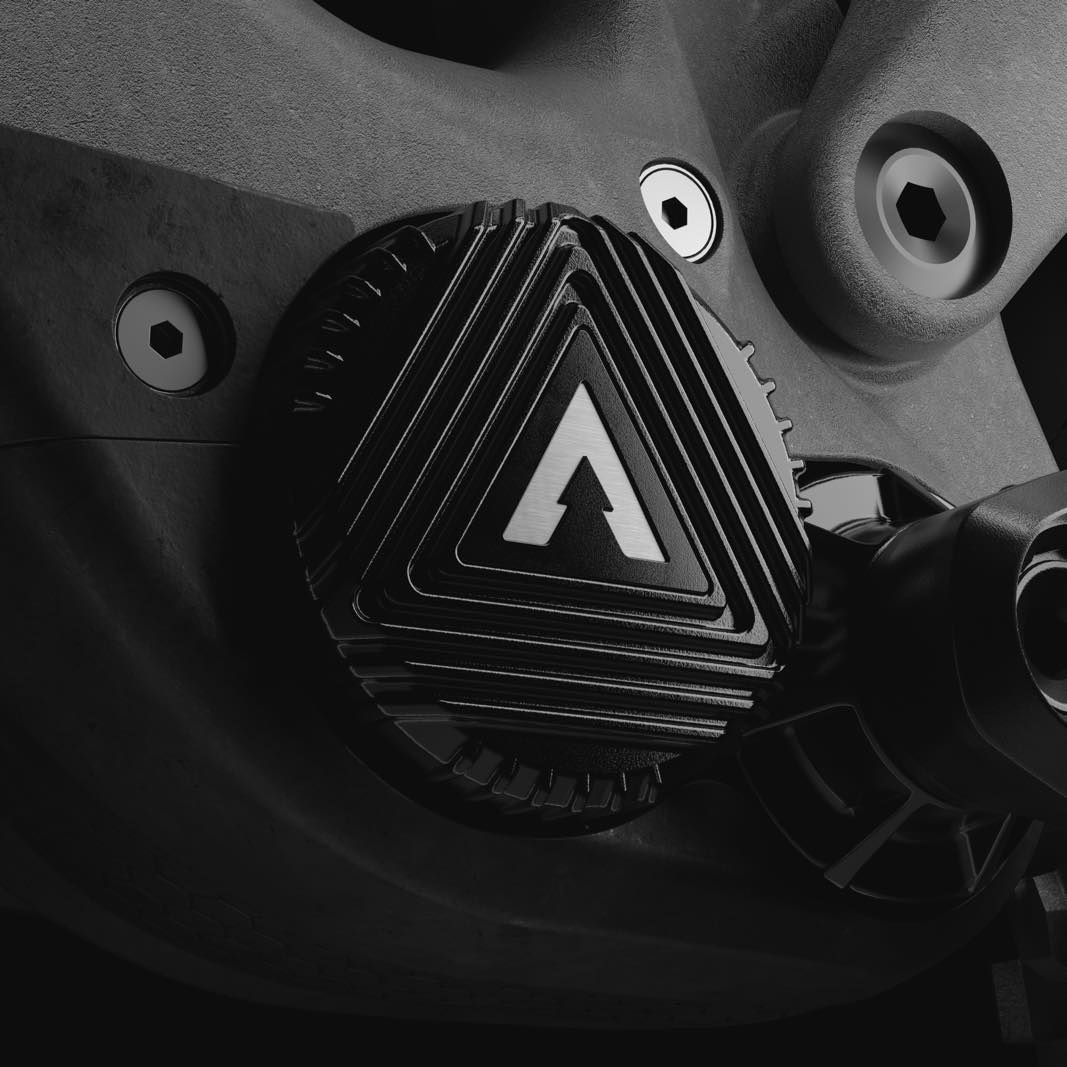 Built to last from the highest quality materials. EonDrive uses titanium for key components and is housed in a magnesium shell.
Without assistance, EonDrive is completely disengaged, bringing zero friction to the transmission. No noise, no drag, only resistance-free and intuitive pedalling.
The Aurora battery is a technological masterpiece. Fully integrated, lightweight and incredibly energy efficient.
360Wh 51V
Incredibly light and compact. Optimized to the maximum range.
1h 24min
Rapid charge technology brings Aurora to 80% capacity in just 84 minutes.
Up to 610Wh
Increase Cyon's battery capacity up to 610Wh by easily fitting the 250Wh Aurora range extender to the bottle cage. 2
Interface
Your bike as a smart device.
Effortless connectivity either through your phone or through Cyon's dedicated internet connection. 3
A world of information at your fingertips. Our custom coded App connects your smart device to Cyon. There you will discover a wealth of data, stats and valuable tools to help you make the most of your ride.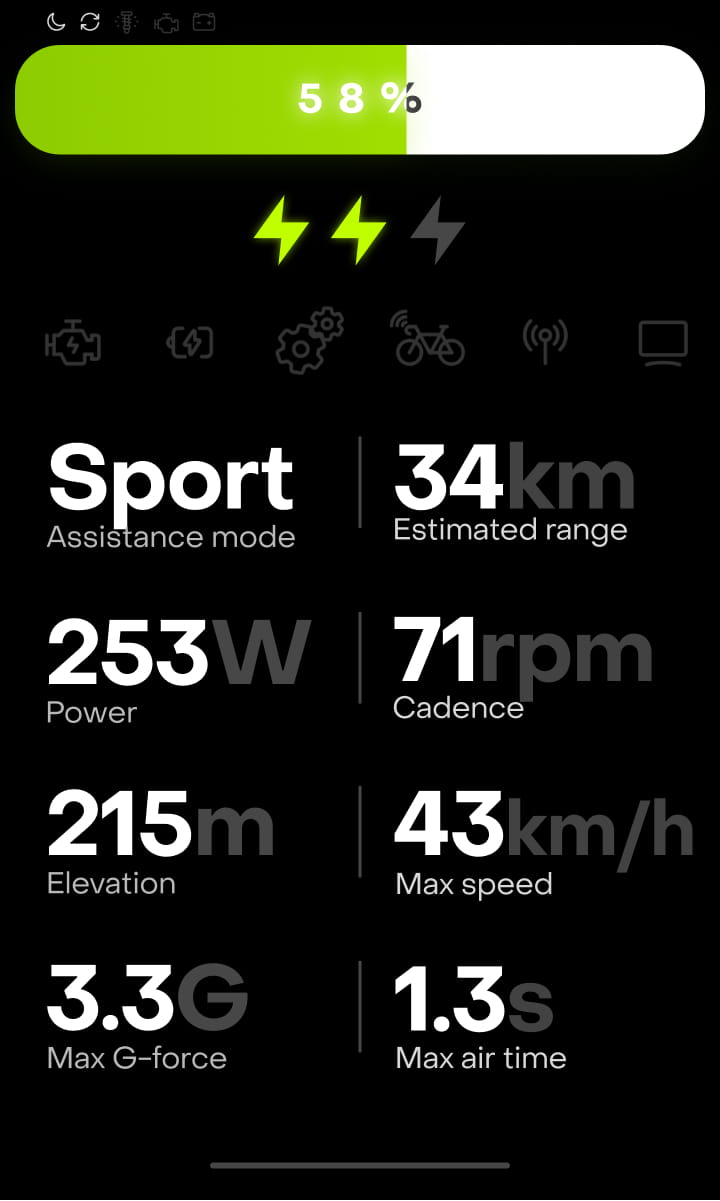 Navigation
Maps
Geolocation
Anti-theft
Battery status
Assist control
Bike notifications
Record
Synchronize
Statistics
Training
Heart rate
Power
Speedometer
Elevation
G-force
Air time
Updates

4
Low energy consumption
All-conditions touch screen
Water, scratch and impact resistant
High definition Minimalistic and multifunctional method of controlling the most advanced cycling system on the planet. Responsive controls to provide interference-free fun for any rider.
A world of information at your fingertips. Our custom coded App connects your smart device to Cyon. There you will discover a wealth of data, stats and valuable tools to help you make the most of your ride.
Geolocation
Anti-theft
Activities
Statistics
Strava
Bike condition
Notifications
Battery data
Motor data
Biometrics
Settings
Maintenance
FAQs
Manuals
Warranty
Chat
News
Updates

4
Compare all bikes
Want to know which Forestal bike is right for you? Choose to compare models among our entire collection.
Choose your perfect Forestal